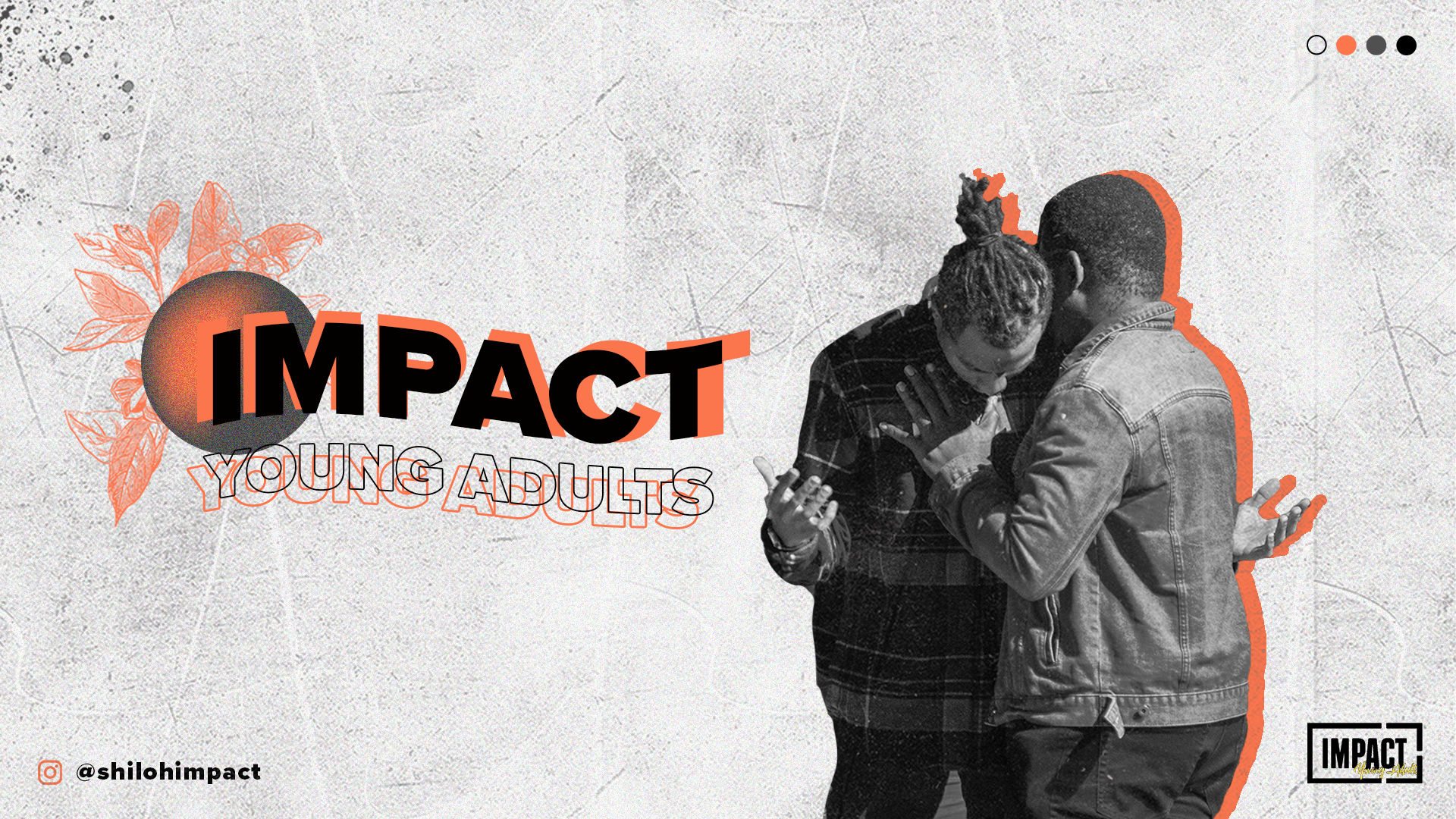 Welcome to Shiloh Impact!
Impact is a collective of young adults pursuing a vibrant connection with God and other young believers. Our mission is to create a community that thrives on being transformed by the Spirit of God (2 Cor. 3:18) and equipped for the next season of life – marriage, family, career, and ministry. (2 Timothy 2:21)
We meet Wednesday's at 7pm for Bible Study and every 1st Friday of the month for the young adult events.
We also have additional life groups that meet throughout the week:
The Bridge (17-21)
Eden (Worship/Songwriting)
FIRE BY NIGHT
An evening for young adults to pursue the glory of God through worship, the Word and the prophetic flow. It is an evening of soaking in God's presence and enjoying Him.
We will contend for healing, deliverance, and the Word of the Lord to thrust each out into the call of God over our lives.
To end each evening there will be a time of fellowship for us to chill and become genuine friends.
WEDNESDAY BIBLE STUDY
Meet us every Wednesday at 7pm in the Fireside
LIFEGROUPS
You were not created to journey alone. Our Christian walk is about so much more than a Sunday morning experience. We are called to step into an authentic relationship with God and with a body of believers.
IMPACT Life Groups will help you build community, grow in God's Word, and create lasting kingdom relationships that will carry you through the hills and valleys of life. These groups are intended to impact your life and the world around you. Come join us.